603 Auto and Motorsports is a family owned and operated business in Derry, NH specializing in quality collision repair and used car sales.
603 Auto and Motorsports provides complete quality collision repair, including mechanical repair to all motorized vehicles and watercraft. 603 Auto offers for sale all types of motorized vehicles and watercraft, aftermarket parts and accessories. 603 Auto also provides custom fabrication and accessorizing on all types of motorized vehicles, watercraft and specialize in motorcycles and hot rods.
603 will work hand in hand with all insurance companies to guarantee prompt repair time, along with a painless experience for all of our customers! After our services, your car will be returned to pre-accident condition, and perform exactly as it's designed too.
Our mission here at 603 Auto is to build a strong, long-term relationship with all of our customers!
With a college degree in collision repair, and over 10 years collision experience, and a combined 15 years in the car business, 603 Auto is able to provide factory quality body repair and paint work for all types of vehicles
and motorcycles.

ASE Certified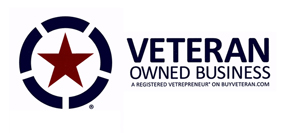 603 Auto & Motorsports LLC is proudly a Veteran Owned Business